How to sell drugs online (fast): Pharmacy App
Authored by

on July 30, 2020
---
"Drugs can save lives" and the ones that can are legal and are medicinal.
How to sell drugs online (fast) through pharmacy app is an equally interesting article that intends to help the silent healthcare heroes who have been saving countless lives and are trying to keep up even during the pandemic as healthcare partners.
The coronavirus pandemic is definitely the greatest disaster of the century with millions of lives gone and more on the line. I do not wish to undermine the importance of the situation, but I need to tell this that it has definitely cast a shadow over other diseases and people suffering from it.
There are thousands of people with chronic problems and other serious illnesses who need prescription drugs from time to time. Not only are people scared to go to drug stores but also the chemists or pharmacists who have to give their customers the prescribed drugs over the counter.
What is the solution for it? An online pharmacy app!
Introduction
Online pharmacy in Canada, USA, India and UK have already started gaining momentum from the key pharma companies. But people have community pharmacies and family pharmacies in various places and the ones running these pharmacy businesses are more at risk due to them not being available online.
The problem with these community pharmacies, family pharmacies and other pharmacy shops is that they are not very well-informed. Pharmacy app development is not something that only a big pharmacy can afford. It's 2020 now and there are companies like Adiante apps that can let herbalists, parapharmacies and pharmacies with delivery men build pharmacy apps for medicines and drugs.
How to sell drugs online (fast) is a blog that lets you healthcare service providers know that if a 20 year old illegal drug dealing kid somewhere in Germany can make millions online, you as the healthcare heroes who have been serving people full time can help families and communities in need while protecting yourself.
Also, just because the solution is affordable doesn't mean that there is a compromise in quality. Archisys never compromises with the quality of apps, posts or suggestions it makes to you. This is why it's an award-winning mobile app development company.
Pharma app development provides special mobile applications and websites, which also acts as an excellent channel of communication with customers coming to buy online medicines. These apps take interaction with a potential buyer to a new level and solve a number of problems we all have to deal with when visiting drug stores for medicines and drugs like having to stand in queues or search for the right product and risking our own safety by being outside.
Let me address the question 'How to sell drugs online fast' through detailed reasoning:
Why does your drug store need a healthcare service app?
Medicines and drugs have become an integral part of our lives. There are medicines for high blood pressure, diabetes, low blood pressure, regular headache, digestive problems, medicines for side effects, medicines with side effects and even erectile dysfunction!
I mean, it's a crazy world. But the truth is that people need medicines and drugs no matter if they have high blood pressure or not and it is preferable that they buy online medicines because only online purchase of medicines can save us all from the risk of this pandemic.
Also, it is important to have an open online pharmacy 24 hrs. This is the only store that can help people in many ways during this pandemic. Pharma companies are the silent healthcare partners and our friendly neighbourhood healthcare heroes. But this also means that you are only a hero as long as you are of service to your customers. Hence, it is necessary to provide the best customer experience.
Factual data that might help you
In a survey conducted by Forbes, they found that companies that earn $1 billion annually can expect to earn, on average, an additional $700 million within 3 years of investing in customer experience.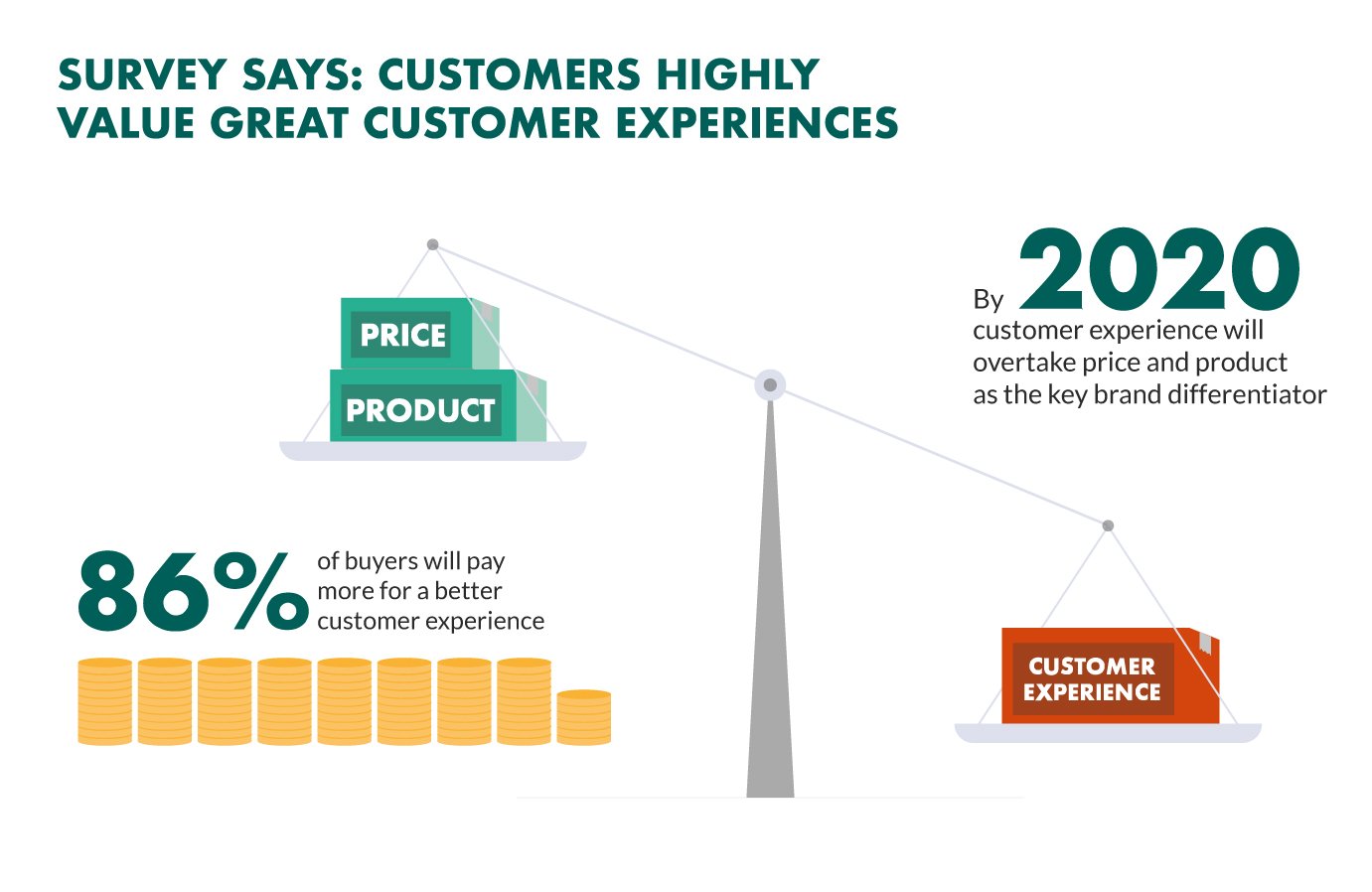 In fact, 86% of buyers are willing to pay more for a great customer experience.
According to Stat Counter, 52% of all internet traffic now comes from mobile, with desktop usage on a trending decline.
Nielsen has released a new cross platform report that shows 89% of time spent on smartphones is spent interacting with apps — 11% is spent with mobile Web.
57% of customers won't recommend a business with a poorly designed website on mobile.
If a website isn't mobile-friendly, 50% of customers will stop visiting it, even if they like the business.
More than 40% of all transactions are carried out on smartphones.
About 89% of people who recommend a brand do so after having positive mobile experience with it.
91% of mobile device users plan to buy or have bought commodities after seeing a relevant ad (as described by them).
Nearly 9 out of 10 times, people who end up buying from a particular brand state that they had good mobile experience with the brand's website.
There is a 2.3 times more likelihood that a person that is actively searching for an item via mobile would make an in-store purchase.
Almost half of all consumers (48%) begin their research with search engines on mobile devices.
51% of smartphone users have discovered a new company or product when conducting a search on their smartphone.
IT technologies are able to provide us with a decent level of comfort. In particular, we, people, can buy online whatever we want, and medicines and drugs are no exception. People only visit the nearest pharmacy when they are in dire need of something or else they prefer a pharmacy with delivery or an online pharmacy in Canada or India or any country irrespectively because the ones who want medicines and drugs will always prefer the ones who sell them online fast with delivery men.
If you run a pharmacy with delivery, online pharmacy can help you:
attract more paying customers;
getting user feedback;
increase your profit;
collecting information on user behavior so that you can take advantage of such data to improve the quality of services provided;
become a market leader.
That's why online pharmacy app development can help you sell medicines and drugs very fast. For a better understanding, I present to you:
How online pharmacy can help?
If you run a pharmacy with delivery men, online pharmacy can help you:
attract more paying and regular customers
getting user feedback to improve your business and its reach
increase your profit on a constant basis
collecting information on your customer's behavior so that you use the data to improve the quality of services provided to them
become a market leader by building a brand that delivers trust along with medicines and drugs.
The benefits of having a mobile app in pharmacy
The main benefits of having the pharmacy online are:
Get more customers
A chance to communicate with your customers effectively as their healthcare partner is a huge advantage.
You aren't just providing them with prescription drugs in their need but also helping them cope with their pains and from having to step outside to the nearest pharmacy.
Pharmacy apps have become so intuitive that they can interact with the people and guide them to get the needed medicines in time. This way I won't have to search for an opened pharmacy near me and push notifications will inform me about discounts and promotions.
In short, this will turn buyers into loyal customers.
Innovative marketing and promotion tool
Effective marketing and promotion is the main reason why healthcare technology is progressing and people prefer to buy online medicines due to the convenience various healthcare partners offer.
You get a platform that is similar to the ones that big pharmacies use, allowing you to successfully advertise your own pharmacy equally.
Moreover, you'll be able to find out what medicines and drugs your customers usually look for with the help of inventory management. Such information will help you improve your product.
Online sale and purchase of medicines
The possibility of online sales will please you, the owner of the pharmacy, and the online purchase of medicines will please your customers. The reason being:
your customers would be able to buy online medicines for high blood pressure or any of their needs wherever and whenever they want.
The increase in the number of sales means profit as well as growth.
As you can see, healthcare technology would have a positive effect on your financials when you are able to sell fast.
Improved competitive ability
Selling drugs online is the fastest and best way to increase your competitiveness.
This is because your mobile platform allows you to stay in touch with clients 24/7, regardless of the location, making your pharmacy 24 hrs open and accessible.
Recognizable brand
Big pharmacies have always tried to corner the market through their branding and property size and schemes while community pharmacies and other small pharmacies have crumbled under their weight.
Healthcare technology has made it possible for all their healthcare partners to have an equal platform and opportunity to be of service to the people in need.
Your app would look as good as the apps run by big pharmacies. All that matters is if you are providing a service that's as good as theirs.
Continuous improvements
Be sure to add an analytical tool to your pharmacy drug app in order to record and study your user behavior.
The data obtained will be a great help to constantly work on improving your application and bettering the level of customer service in the pharmacy because as discussed, if your customer service keeps improving then you can replace even walmart.
Do not be scared of the big pharmacies. In this world, everything is replaceable.
Smart Patient Assistance
Pharmacy apps can have a variety of features that might help you provide assistance to your customers at a higher level.
The technology has improved so much so that there are AI chatbots that can provide your customers with drug reference materials, the ability to consult with your staff remotely, and much more.
Independent pharmacy sale
The best bit of having an online pharmacy app that you can sell drugs online fast by keeping independent pharmacy sale for your app. Independent pharmacy sale is where frequently bought medicines and drugs can be given to customers at a very discounted rate. This also instills in them the habit of checking out your app on regular intervals for any ongoing independent pharmacy sale.
Do not worry, we shall discuss pharmacy app features at length later.
TYPES OF PHARMACY APPS
Building your app must correspond to the existing online pharmacy business model and align with the strategies you implement in your pharmacy business. The types of online pharmacy apps are:
Apps for Pharmacy Marketplaces
A marketplace business model for medicine ordering and delivery services allows nearby pharmacies to list their store in the app.
This will help every healthcare partner to work together and avoid monopoly while benefiting all the business included.
This makes it easier for consumers to order their medicines from the local providers.
Apps for Online Pharmacy Store
An online pharmacy store is best for independent pharmacies, community pharmacies, family pharmacies and medical businesses wherein the company can directly connect and interact with their customers.
The products are directly sold through the app and the stores accomplish delivery directly with the help of delivery men or agencies.
Apps for Pharmacy Store Chains
An application for a pharmacy network under one brand can help increase sales and customer loyalty.
This is primarily for big pharmacy chains like that of Walmart but can be applicable to small and medium pharmacy chains as well.
Pharmacy app features
The features list is bifurcated into two i.e. features for buyers and feature for the admin i.e. pharmacy/you.
Features for buyers
Personal user account
It contains all the necessary personal information about a specific user.
This data, on the one hand, helps you study the category of users you have, their age group, behavior, patterns and figure out their preferences.
On the other hand, the user gets a private access to other pharmacy app features and personalized experience of AI suggestions and in-app features that would keep them loyal to your app.
A detailed catalog of medicines and drugs
This feature not only helps the user in finding the medicines they need to get detailed information on the drugs they intend to purchase.
The catalogue also enhances the user experience by providing them additional information that would even help them remember your app the next time they or their family wants to get any medicines.
Upload Prescription
Online pharmacies in Canada, USA, UK and other first world countries are very stringent when it comes to selling and buying medicines online.
Providing the user with the ability to upload the doctor's prescription to his personal account not only helps your pharmacy in keeping things legal but also maintains the transparency that you would need.
Over the counter (OTC) drugs like medicines for high blood pressure, headache, cough, cold etc can be sold without prescription. But it is always advisable to sell other medicines and drugs only under the prescription of a certified physician.
Smart Search
The smart search feature in the buyer app will equip your search engine with sorting and filtering systems that can easily help you find the necessary medicines quickly.
The proper implementation of this feature will let your buyer choose your app over their nearest pharmacy.
Detailed drug information
The complete description of the drug including the peculiarities of taking the medicine, dosage, possible side effects, etc should be mentioned.
An image of the drug with and without its casing could help the buyer in recognizing the drug easily as well.
Similar Drug suggestion and comparison
This can be a very helpful feature for the user.
Oftentimes medicines and drugs from different pharma companies can have vast differences in pricing and affordability.
Buyers can benefit from the cost effective nature of this feature that can help them find exact alternatives of the drug they are looking for.

Refill Prescription
A lot of first time buyers of your app would want to make the purchase again through your app depending on their medications.
Many of us go for regular purchase of medications to pharmacies nearby. If the app provides constant refill on a regular basis as a reminder or via subscription then it could be an added advantage,
Order Tracking
Placing an order isn't enough. Buyers should be able to track their online purchase of medicines in order to know when and at what time the medicines are being delivered.
Payments & Special Offers
Ordering drugs using a pharmacy app implies the need for remote payment.
Provide all the commonly used payment options and make sure the transaction process is secure.
Providing promotional codes becomes an added motivation for the online buyer to choose your app over your competitor's.
Smart Notifications
Smart push notifications such as these are always an added advantage:
Medicine Reminders: To remind the user to have the medicine, buy more drugs, refill the prescription, etc.
Sale notifications: If the drug the user was trying to find was unavailable, a notification on its arrival would be a good thing.
Discounts and promotions: A good discount on common and over the counter drugs from time to time can usually work wonders for the business. Use notification to keep them informed of the ongoing offers.
Feedback
Instead of having to google a way to reach out to you, a buyer should be able to express their desires or share problems with just a few clicks by using your pharmacy drug app.
Customers should have the space to complain or let you know about the level of service in your pharmacy or the quality of items.
In-app Consultation
Special mobile chat allows users of pharmacy apps to contact representatives of your pharmacy directly and ask questions they are interested in.
Location
Include an interactive map that lets your buyer access the pharmacy location (so that the user has no problem when planning their route in case of a pick up).
Admin Features
THe above-mentioned features were targeted at medicine and drug buyers. However, you and your pharmacy staff (if any) as healthcare partners need to manage the online store, app and your users effectively.
These are the functions that will help you in managing your sales and providing better and improved customer service every time:
Control Center
The first item on the list is focused on complete control over all your pharmacy app features and your business processes.
This is the web-based admin panel and the main control center.
Inventory Management
As the name implies, the feature helps you and the pharmacy staff to manage the entire inventory.
It provides the ability to add new drugs, control reserves depletion, register the remaining goods, change prices, and more.
Pharmacist Management
This is to add, remove or manage the number of experienced pharmacists working for your pharmacy.
Order Management
A single system designed to manage and keep a track of each and every order placed by users.
Customer Management
The client database securely stores personal information of each user that can be further used to send promotional mails, offers and occasional reminders to your buyers.
Logistics Integration
Healthcare app development such as your app includes the stage of integration of logistics systems.
The goal here is to simplify your business processes to a greater extent by letting you manage your logistics and delivery men as well.
Payments & Offers Module
This feature is to manage the offers and payments feature that we are to provide in the buyers app.
Content Management Module
Content management module lets you add and edit sections such as information about your company, Frequently Asked Questions, and more.
Reporting & Analytics
This feature will help you analyze user behavior and, if necessary, adjust your business strategy.
It also allows you to create custom reports.
Delivery Panel
Login for Delivery Men
Delivery men should be able to easily log in using their chosen login credentials such as email, phone number, or social media accounts.
Profile for Delivery Men
This allows identification of delivery men and track all their jobs i.e. history of deliveries.
Delivery Information/Status
This feature allows delivery men to make necessary changes pertaining to delivery status progress.
Map Tracking
Delivery men should be able to use maps to track the best route and direction for deliveries.
Push Notifications
Delivery men should also be able to get notifications and alerts when orders are made.
Advanced Features
Apart from the main features mentioned above, there are other features you can integrate into the app to make it even better.
Multi-Language Support
This not only makes your brand considerate and inclusive but also makes your app universal and easy to use for customers internationally.
Book Lab Services
This feature lets your buyers the option to make bookings for lab tests and diagnostic check-ups online easy and convenient.
Chatbots
Chatbots have become a necessity now and theey can be of tremendous help.
Chatbots can be available 24 hrs and be your customer service representative in guiding your buyers in case they need help.
Chatbots can also collect useful information such as user behaviour and frequently asked questions as well as frequently faced problems.
An Easy Solution
If you do not want the hassle of going through the below mentioned stages then you can use Adiante mobile app solutions for pharmacies, parapharmacies and herbalists to create a pharmacy app and sell drugs online fast.
Here's a video to help you understand how it works:
Adiante app creator is an absolute beaut and can be used by anyone who does not know how to code. The pricing is quite affordable as well since Adiante provides you with the source code too.
Pharmacy app development stages
We have discussed the benefits of building a pharmacy mobile app and talked about the most important features of the online pharmacy. It remains to discuss the last important topic, which is the pharmacy app development process.
It includes the following stages:
Defining the Idea
This is to define how you want your app to be and what you want your app to do including the pains it can solve for your customers.
Requirement Gathering
The second stage is to gather all your app requirements.
Usually, it means meetings and detailed discussions with the participation of specialists from the technical and design departments of a mobile app development company.
Market Research
This stage is crucial and involves a lot of activities including a market research of the idea and the target audience, analyzing competitors, studying needs of pharmacy customers, and so on.
Prototyping
This is where an interactive app prototype is created that shows how users will see your pharmacy drug app and interact with it.
UI/UX design
The pharmacy app design is aimed at creating a user-friendly intuitive interface and an experience that would give them exactly what they want from your app.
iOS & Android Development
Your mobile app development company will let you know what platform your usual buyers will use to buy your medicines and drugs.
You'll need iOS developers to create an application that works on Apple platform and Android experts to build a program compatible with Android devices.
Probably you can hire a flutter developer and create an app that works on both platforms.
Backend Development
Backend development is a rather delicate and important stage of medical mobile app development.
It implies the creation of the server-side of the application, and you'll need expert help from expert backend developers.
Quality Analysis and Testing
The purpose of this stage is to guarantee an error-free experience of the pharmacy app.
Only a qualified QA team can perform all necessary testing processes since it requires a certain level of expertise.
Publish/Launch the App
Once you are done with all the above process, it is quite important to publish the iOS and Android apps on the Appstore and play store respectively.
Conclusion
Creating an app even in this way is easy. You just have to follow the steps mentioned in this post:
How to make an app in 10 easy steps – Step by step process
There's no denying that any good pharmacy app development requires a highly qualified approach. You're unlikely to cope with the difficulties you may face on your own.
The best way is to hire an experienced team of developers whose members are good at dealing with such an uneasy process.
You can google any good development teams like EMedStore Online Pharmacy Application Development Company that is experienced in creating apps for pharma companies and can get you your own pharmacy app in a week for selling drugs online fast.
If you are still confused about how to sell drugs online fast even after reading this, I would suggest consulting with us at Archisys and we will help you with finding the best solution for you based on your requirement and budget.
Do not worry, even though we are India's one of the best mobile app development companies we still prefer providing the first two consultations for free!
Source Links for Mentioned Stats
https://www.superoffice.com/blog/customer-experience-statistics/
https://www.marketingdive.com/news/nielsen-89-of-smartphone-time-spent-on-apps/236955/
---